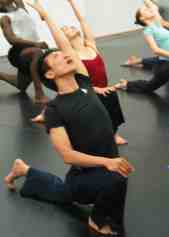 BY:
Merilyn Jackson 09.04.2010
The innovative choreographer Kun-Yang Lin has launched a daring dance workshop that seeks to transcend mere movement by getting inside dancers' souls as well. It's a fresh approach with the potential to galvanize today's sometimes forgettable world of dance.
Kun-Yang Lin/Dancers: Body and soul workshops. Through December 5, 2010 at Chi Movement Arts Center, 1316 S. Ninth St. (267) 687-3739 or www.kunyanglin.org.